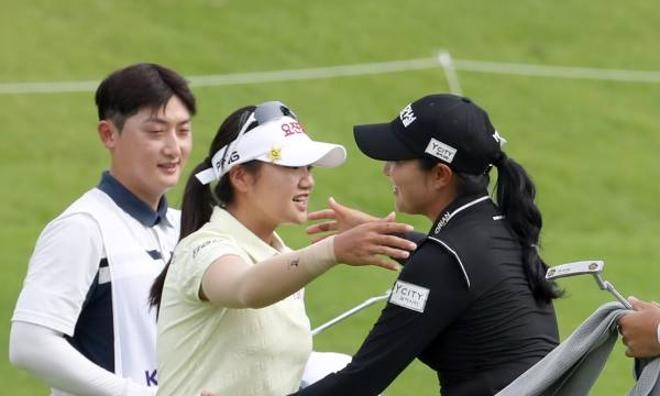 Thailand's Chanetee Wannasan, 19, is a rookie making her LPGA debut this season after finishing sixth in last year's U.S. Women's Professional Golf (LPGA) Qualifying Series. Her young age (she was born in 2004) and the fact that she hails from Thailand, a country on the rise in women's golf, attracted attention, but the LPGA's barriers were high. Wannasan finished tied for 51st at the Honda Thailand in February. She missed the cut in nine consecutive events from March through August.
His poor form pushed him down the standings, and he needed a Monday qualifier to get into the Portland Classic ($1.5 million purse) at Columbia Edgewater Country Club (par 72-6462) in Portland, Oregon, USA. But Wannasan came out firing on all cylinders, winning her first career title and signaling the arrival of a new star in women's golf.
Wan Na San carded one eagle and seven birdies without a bogey in the final four rounds of the Portland Classic on Thursday to shoot 9-under par. She finished the tournament with a final round total of 26-under-par 262 to win by four strokes over runner-up Lin Shiyu (CHN). Entering the final round in a one-shot tie for second place, Wan Na San shaved six strokes off her score in the first half, including an eagle on the par-5 fifth hole.
Wannasan became the seventh Thai player to win the LGPA and only the third Monday qualifier to win an LPGA Tour event, joining Laurel Keene (USA) in 2000 and Brooke Henderson (CAN) in 2015.
Second-generation Korean-American Gina Kim, 23, is tied for third place at 20-under-par 268 with An Rongning (China) and Carlota Zarzada (Spain). Gina Kim was touted as the next big thing when she tied for 12th at the 2019 U.S. Women's Open, but she has struggled to make a name for herself, and this was her first top-10 finish.
Rookie Jang Hyo-jun (20), who shot 10-under par in the third round, was unable to reduce her score in the final round. He ended the tournament in a tie for 10th place at 17-under par 271. Jang, who moved 토토사이트 to the United States at the age of 15, qualified for this year's event by finishing 10th on the LPGA's second tour, the Epson Tour, last year. However, a back injury prevented her from making a significant impact. After a two-month layoff, Jang returned to the event to earn her first top-10 finish. Other South Koreans to finish in the top 10 were Lee Im-hyang (30, Volvik) in a tie for 18th (14-under 274) and Kim Hyo-joo (28, Lotte) in a tie for 21st (13-under 275).
Megan Kang (USA), who was looking to win for the second consecutive week, was just one stroke off the lead on the day with three birdies and two bogeys to finish in a tie for sixth place (19-under par 269).